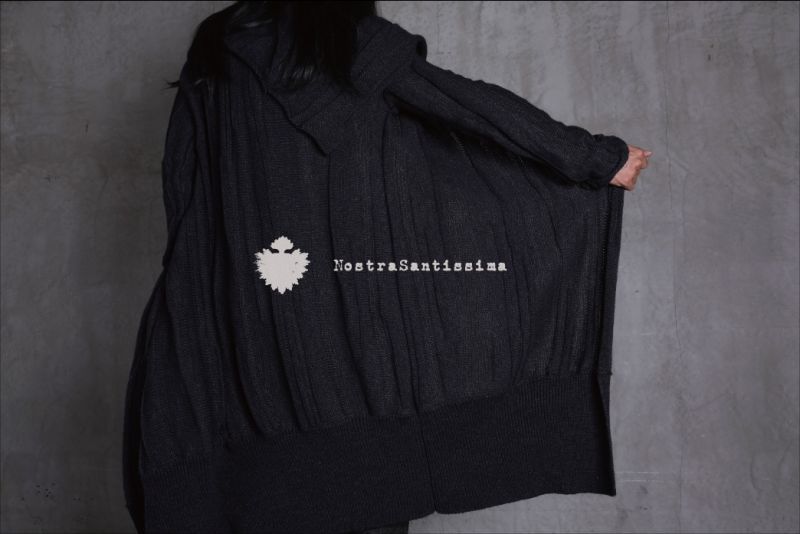 Nostra Santissima 【ノストラ・サンテッシィマ】
designer / CRISTIAN HOBO
made in Italy.
Works born in a flat design framework called unisex are graceful and completed with beautiful forms and material usage.
The great attraction of this work group is that it doesn't have a gender gradient, and it is the audience that determines the amount.
Monotone, gradation, technical processing and deep coloration. A brand that pursues the beauty of its appearance without being reluctant to change.
The unique essence, sometimes poisoned, is also one of his direct attractions.
ユニセックスというフラットなデザインの枠組みの中で生まれる作品たちは優美であり美しいフォルムと素材使いを持って完成される。
この作品群が持つ大きな魅力はいずれにおいても性別という傾きを持たないことであり、その分量を決めるのはオーディエンス側にあるのだと考える。
モノトーンやグラデーション、技巧的な加工と奥行きのある色使い。変化することを厭わず佇まいとしての美しさを追求するブランド。
時に毒の混じったユニークなエッセンスもまた彼の演出的な魅力のひとつであると考えます。